What's the best part about being a college student in spring?? SPRING BREAK! WOO!! I am going away for 3 days with my boyfriend! We are spending a day in Connecticut at Foxwoods Resort and Casino, and then we are heading down to Truro, MA. For those of you who are unfamiliar with the layout of Massachusetts, Truro is on Cape Cod, almost all the way to the end of the hook.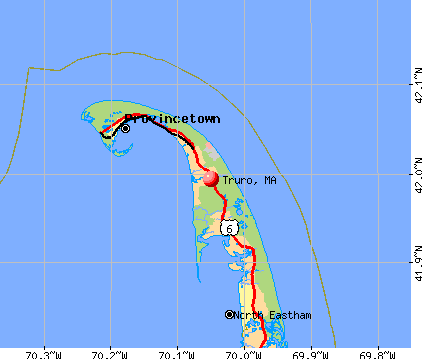 But I know what you are thinking. "It's really hard to eat gluten free! Especially when you go on vacation because you may not be familiar with the area!" Well that's where the research comes in!! I called down to Foxwoods a few days ago and asked if they could recommend a place for me to eat while I was staying there. First the recommended California Pizza Kitchen. While that is all well in good, after recent findings that their gluten free pizza, wasn't REALLY gluten free, and has made a number of people sick, I feel that I would be comfortable eating at another establishment. I was then told that the Veranda Cafe offers an extensive gluten free menu, so there is probably where we will venture to.
As for our trip down to Cape Cod, that might be slightly easier. We will be staying with my grandparents in their house (in which you can see the beach from your dinning room seat!!) and therefore there will be a kitchen made available to me. My grandparents, however, do not eat gluten free, so we will have to make a pit stop along the way. Lucky for me, Cape Cod is one of the highly populated health food areas in all of Massachusetts, so finding gluten free food should not be a huge problem. In fact, we pass a Trader Joe's about a half an hour before we get to my grandparent's house, so we will most likely stock up on goods there. This is handy not only for my gluten free diet, but Andrew is a vegetarian, so we can make sure we both have plenty to eat. We'll probably grab a treat for my grandparents too. Who doesn't love a treat from Trader Joe's??? :)
So for all of you who are on vacation this week, please remember to be safe, and have lots of fun!! I'll report back more on my vacation on Thursday morning!! There will be pictures and everything!!